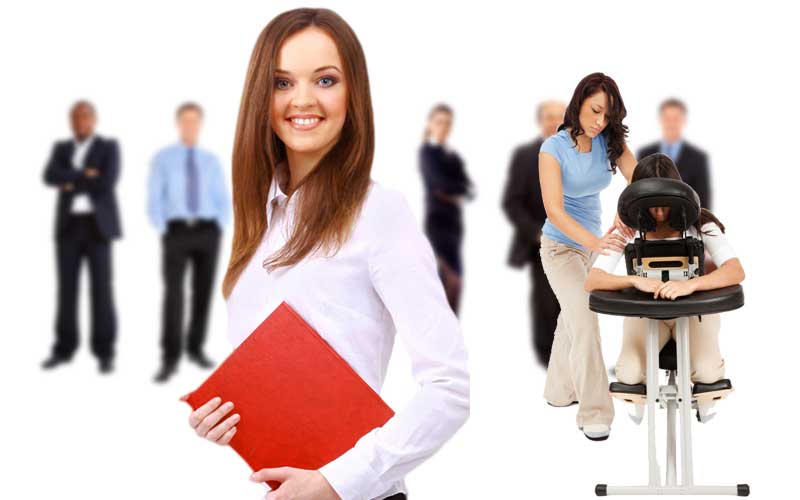 Our Service
Providing professional Seated Massage by BodyWorks guarantees high return on investment — for your event, your sponsors, and your attendees. This 'hands-on' service is extremely effective at adding top-tier value for your association and sponsors.
A Seated Massage Station, popular with all age groups, can build traffic to sparsely visited areas of the exhibit hall, pleasing both attendees and exhibitors.
Given the opportunity to rest and recharge, attendees can benefit more fully from your educational program.
Attendees can be directed to the sponsor's exhibit area to receive tickets for the Seated Massage Station. This guarantees increased traffic for the sponsor.
By showing concern for the on-site experience of attendees, Seated Massage builds goodwill for the sponsor and show management.
Foot Massage stations are included at no extra charge.
Located in the exhibit hall or in the lobby/registration area, Seated Massage is funded by an interested sponsor or by show management. You place an order only when you have sold the sponsorship.